INFORMATION ABOUT KITEN RESORT
The Black Sea is an inwardly continental sea, which is connected to the Mediterranean Se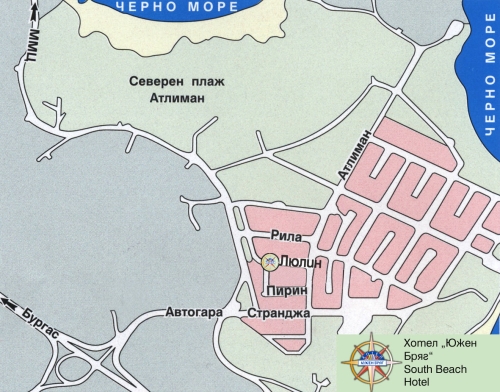 a by the Bosphorus strait.
The Black Sea's salinity levels are relatively low (2 times less then those of the Mediterranean Sea's salinity levels). The maximum altitude of waves is not more than 5-6 m. The ebb and flow are practically undistinguishable - only 10cm.
In the summer the water is warm so people could enjoy a clean and pleasant swim in the open sea from dusk till dawn. The eastern location of The Southern Bulgarian Black Sea has a big advantage in that the tourists could see the beautiful sun rises and also enjoy the rays of the Sun from early morning.
Another advantage of the sea is that there aren't a dangerous sea inhabitants.
Our guests could see Mugil cephalic and Gobius near the sea shore and far out - big shoals of Engraulis encrasicholus, Devil-fish, Sting ray, Mullus barbarous. There are some demersal fishes like Turbot and Pleuronectes platessa. Dolphins live in the Black sea and are often sighted from the shore. Near the cap "Kaliakra" people could see seals. The fauna of the region could not be the same without the sea-mews, herring-gulls and cormorants.
ABOUT THE REGION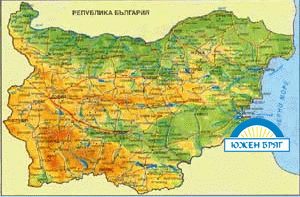 Burgas city is the administrative, political, economic and cultural center of The Southern Bulgarian Black Sea. Conveniently located near Burgas is the Sarafovo Airport.
One of the basic branches of the economy of this region is tourism. It is based on the favorable natural and climatic conditions and abundant cultural and historical inheritance.
The region is famous for the production of quality wines.